GYM MUSCLE BUILDING LAB....SHUT UP AND TRAIN!!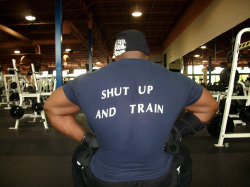 I WANT TO PUSH YOU TO YOUR MUSCLE MUSCLE BUILDING LIMITS
Welcome to the Gym Muscle Building Lab, the heart of the whole operation. This is the corner where beasts are made and mass building workouts get the "all eyes on me" treatment.
In this Lab we will test drive many different workout systems and formula's for growth. We will dig deep with some interesting articles and get to the real question on every ones lips" does it work?"
I will also run through how I have used the different workout systems and how they have worked/or not worked for me.
HERE IS YOUR CHANCE TO HAVE YOUR SAY!! Tried a workout system? Want to tell the world how good or bad it was? Have your say in our Gym Muscle Building Talk area. You will see these areas located through out this page. Click on the stated links and have your say, it's as easy as that.
DOGGCRAPP TRAINING SYSTEM
Dante Trudel's Doggcrapp training system will scare away the vast majority who prefer their workouts longer, easier and more conventional...But will attract those open-minded enough to adopt something intense and challenging.
VERY INTERESTING READS!!
1...click here for doggcrapp part 1

2...click here for doggcrapp part 2

3...My Doggcrapp Journal...Doggcrapp Compound part 1

4...Improve your Bench Press While Avoiding Injury

5...QUICK QUAD WORKOUT IN UNDER 13 MINUTES

6...Building muscle with no weights part 1

7...Building muscle with no weights: part 2, Upper body workout video

8...Building muscle with no weights: part 3, Lower Body

9...MUSCLE BUILDING VIDEO CORNER

10...BUILDING MUSCLE OVER 50...we show you how without taking it to the extreme

11...MUSCLE BUILDING TIPS, to help you reach your goal

12... SYFIT X TRAINING SYSTEM. , A new breed of training system which incorporates Isometric exercise and normal repartition work all in the same set .INCREASE STRENGH AND MUSCLE SIZE

13...MUSCLE BUILDING BLITZ

14...MUSCLE BUILDING AFTER SIXTY

15..MUSCLE BUILDING WITH NO WEIGHTS ADVANCE...PART 4

16...MUSCLE BUILDING TROUBLESHOOTER

17...THE MUSCLE BUILDING TROUBLESHOOTER REVIEW PAGE

18...MUSCLE BUILDING HUMOR

MUSCLE HUMOR PART 2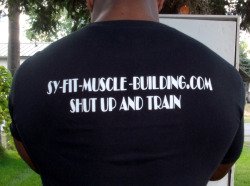 I WANT TO PUSH YOU TO YOUR MUSCLE BUILDING LIMITS..IF YOU GOT THE BALLS CLICK THE LEFT PICTURE!!
return from gym muscle building HOME