SYMON HENRY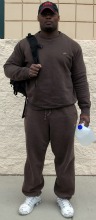 The man behind the Syfit Brand, qualified in fitness, nutrition, muscle building and motivation
SYMON HENRY....THE STARTING POINT
Hi my name is Symon Henry the founder and muscle building coach of sy-fit-muscle-building.com.
Muscle building has been a passion of mine for over 25 years. I can still remember the very moment I picked up my first bodybuilding magazine at the age of 13. I was asked by the store owner if I was planning to buy the magazine anytime soon as I was routed to the spot for over 30 minutes looking at Burtal Fox (one of the all time greats) resting a cup on his upper chest ( that picture still sticks in my head to this day).
My friend Eric and I set about converting my bedroom into our very own Golds Gym, using the bed as a bench, the broom handle as a barbell with shopping bags full of cans either side. We even sneaked in my dads tool box and used it as a dumbbell. Yer you could say we were old school and very imaginative.
Things soon came to a halt when the hammer fell out and dropped flush on my big toe. That was the sign that we needed to join a gym, so we join the court gym ( which was based in Peterborough UK)
Those first few years were all about trial and error, not like today when we have so much information at a click of a button. Every person in the gym was an expert and had their own way of doing things. I spent all of my pocket money on magazines trying to teach myself the finer art of building muscle.
At the age of 17 I won the British under 18 title and then repeated my success at the under 21 level. Over the years I would compete in another 11 comps winning 8.
During that time I earned a Physical Education Diploma and went onto claiming my personal fitness and nutrition license.


click here for muscle building motivation



SYMON HENRY...THE DEFINING MOMENT
April 2006 was a day I will never forget to the day I die. The day started with me losing my house keys ( which would saved someone else's life that day) and ended with me on a hospital bed undergoing a 13 hour operation to reconstruct my whole right hand side. This was due to being involved in a serious car accident. They say that things always happen for a reason although it was not apparent there and then.
I must thank Dr Phavac for saving my right arm as every other doctor in the room were getting the amputation equipment ready. He happen to be passing through on that very day and wasn't even meant to be working, but offered to carry out the op. I guess he saw it as a challenge and knew I'd be loss without my right arm.
Two more operations went by as the damage was immense. I was laid out for 12 months trying to recover with the Doctors orders ringing in my ear…" Symon Henry you will not be able to train again due to your ulna bone not uniting and some serious nerve damage. If you train you will risk not being able to ever use your right arm again. Oh! By the way you will need one more operation but I can only offer you a 50 50% chance of success "
SYMON HENRY...ITS DARKEST BEFORE DAWN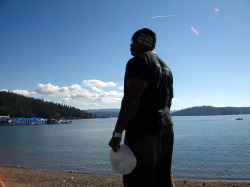 That felt like a punch in the head from Mike Tyson.. " what no training ever again?" "no way, training was a part of me" Those 12 months were the darkest days and nights.
I had to keep telling myself that I would get through and that others were worse off than me. The hardest part was the learning how to do the normal things like signing checks, wiping my arse and tying my shoe lace.
At the six month point I thought enough was enough, I looked in the cupboard and took out a can of baked beans, that was my starting point. I curled that can everyday for 2 months. At first I could only do half reps, but like a dog I sniffed out more reps until they became full reps.
We then moved onto a bag of sugar , now that was hard but I got through it. Then the day came when I couldn't wait any longer and bought myself a set of weights.
I pushed on although it was hard to look in the mirror but I kept telling myself ' you can do it and you will, if it's the last thing you do Symon Henry" Click here for muscle building motivation
SYMON HENRY....WHERE I AM TODAY
To this day I never took up the offer of another operation. The bolts, pins and plates are still holding tight. I had to learn how to re-train myself, letting go of such exercises as barbell curls, dumbbell curls and heavy pressing . That was hard to take but me being me found a way to tailor my training to get the best out of a weaken arm.
COACH SYMON HENRY
I guess what I'm trying to say to you is that if you really want something bad enough, don't look for a way out but look for a way in. Look hard and deep enough inside yourself and you will find a route to success.
This is what I tell all of my clients, never back down even when the going gets tuff and the results slow down. These are just little humps in the road and life would sure be drab without them.
PUT 100% IN AND IN TIME YOU WILL GET 100% BACK
To all of my perspective clients I make a promise to you here and now
"IF YOU GIVE ME 100% EFFORT, I WILL GIVE YOU THE TOOLS AND KNOWLEDGE TO REACH YOUR GOALS.
---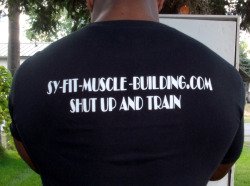 THE RIGHT FORM IS ONE THING...THE RIGHT COACH IS EVERYTHING...CLICK ON THE RIGHT PICTURE
return from Symon Henry to Home Sweet Home