SYFIT FITNESS AND MOTIVATION

GOAL SETTING IS ONE THING...GOAL ACHIEVEMENT IS EVERYTHING
LIVE MOTIVATIONAL WEBINAR Sunday 16th January 2011
With Speaker Symon Henry
GOAL SETTING vs. GOAL ACHIEVEMENT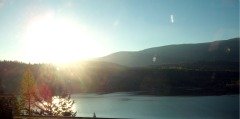 The reason why I struggled to achieved my goals was that I never defined them, or ever seriously consider them as believable or achievable. I soon realized that winners can tell you where they are going, what they plan to do along the way, and who will be sharing the adventure with them.
I'm excited to be able to invite you to my Motivational Webinar where I will be talking to you about one of the hottest topics at this time of year "goal setting and goal achievement" By time I've finished you will be as motivated as you were when you made your new year's resolutions.
Motivation gets you started, habits keeps it going
We will cover
1…How to ignite your own motivational spark
2...How to turn that spark into a flame by setting achievible goals
3... How to turn that flame into a long burning fire with positive habits and positive thinking.
I'll also share with you my story on how I went from zero on the Motivational scale to fervently believing that I could achieve anything if I really wanted it by goal setting.
This webinar will also give you the opportunity to ask questions in real time for me to answer at the end of my webinar.
I hope that this online event will help to inspire and guide you toward the fulfillment of your highest potential
If you have the desire to improve any area of your life, If you find it hard to set goals and even harder to achieve them join me on Sunday 16th January 2011.
TIME ZONE
7 pm EST New York
4pm PST
12am GMT
YOU GOT THE BEST SEATS IN THE HOUSE
What is a webinar?
Short for Web-based seminar, seminar transmitted over the Internet with audio and visual scheduled at a particular time in real time. The content comes from a single source to multiple viewers simultaneously. A Webinar will require a headset or speakers to listen to the audio. We will have the ability for participants to submit questions during the webinar for the speaker to answer at the end.
How do I log on to this Motivational Webinar
We will send out an email one week before the event to remind our attendees of the date and time of the webinar. 30 minutes before the event we will send out a confirmation email. Simply click the link in the email and attendees will be able to enter the webinar within seconds. We would ask that if attendees do not receive their confirmation email 30 minutes before the event, to please email us and we will send out another email with a link.
BOOK YOUR SEAT NOW!!
Open hands open the way to achievement. Put yours to work and ACT NOW!!
Book your spot today as there are limited places available. We are expecting a full house and will not be admitting any more online attendees once these tickets have sold out. FIRST COME FIRST SERVED!!


CLICK HERE TO RESERVE YOUR TICKET TODAY

RETURN FROM GOAL SETTING TO THE TOP OF THE PAGE