can't find what your searching for? use our muscle building search engine
Custom Search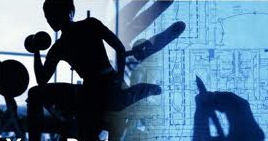 CLIENT BLOG
ME vs MYSELF vs I
ME vs MYSELF vs I....IS THE NEW SY-FIT-MUSCLE-BUILDING.COM CLIENT BLOG WHICH STARTS OCT 10TH 2010.
We follow one of the sy-fit-muscle building.com clients Amber as she under goes the body challenge of her life, from personal evaluation and realistic goal setting to the gym floor.


You make the choices every single day that will cause Great things to happen. The one thing we have complete control of in our lives is the choices we make, eat right, train hard and keep positive people around you. Its the formula for ME vs. MYSELF vs. I.
GET YOUR ACCESS CODE TO THIS EXCLUCIVE BLOG!!
To access Amber's blog you will require an access code which is free and easy to do.
Complete the form below which will take no more than 20 seconds
Submit the form and instantly you will receive an notification email with the code.
Once you have the code, click on the ME vs. MYSELF vs. I link below and place the code in the box to gain instant access.
In the unlikely event that you have a problem accessing the page please let us know by clicking on the contact us link. Thank you from the SY-MUSCLE-BUILDING-TEAM CONTACT US


ME vs MYSELF vs I.....BLOG......CLICK HERE TO VIEW!!




MEET THE COACH

HOME SWEET HOME