MUSCLE BUILDING FOODS would be more tiresome if God had not made them a pleasure as well as a necessity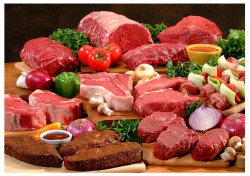 …If your not half as big as you want to be, chances are you're not eating enough food!!.
MUSCLE BUILDING FOODS, MADE TO MAKE YOUR MOUTH WATER!!
Hi, my name is Symon Henry the owner of this information site, I hope that this page will be of some use to you in your quest to be the best you can be. If you're a beginner hoping to pack on some real size let's WALK BEFORE YOU RUN, take some time to learn the fundamentals first.
This will save you time, money and an early exit. If you've been chomping away at this for some time, this could be an excellent chance to refresh your memory and tweak any current diets.
No matter how hard you workout, if you haven't got your diet on lock you will never make maximum gains. Balancing nutrients is the most critical component of any mass building program. It is the key which unlocks protein synthesis (protein synthesis is how muscle's grow). Get this right and the rest will soon follow.
Check out our growing libary,we will be adding to this every week. If your strapped for time just book mark the page, add us to your favorites or subscribe to our site using the RSS navigation button.
MAKES FOR A GREAT READ!!
1... food for thought, A MUST READ!!!

2...Hardgainer sample diet, check this out!!

3...Postworkout Nutrition, all the in's and out's

4...THE HARDGAINER PROJECT

5...THE INSIDE SCOOP ON MUSCLE BUILDING SHAKES

6...HIGH PROTEIN MUSCLE BUILDING...Find out all the nutrition facts for meat, eggs and nuts

7...Weight Gain And Muscle Building Part 1 Must read

8...Weight Gain And Muscle Building Part 2

9...RECIPES FOR HARDGAINERS...PART 1

10..RECIPES FOR HARDGAINERS..PART 2

11...HOW MY CLIENT GAINED 25LBS IN 7 DAYS

12...HOW MY CLIENT GAINED 25LBS IN 7 DAYS..REVIEW PAGE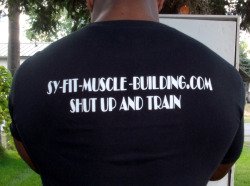 ONLINE MUSCLE BUILDING COACH..CLICK RIGHT SIDE PICTURE
Return from muscle building foods to HOME SWEET HOME