ATTENTION ALL HARDGAINER MUSCLE BUILDING DUDES…If you eat like a weed chances are you'll look like one too.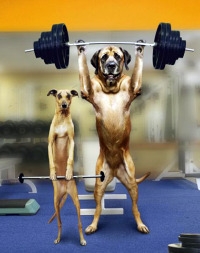 HARDGAINER MUSCLE BUILDING: A young man stopped me in the gym to ask how he could pack some size. At a quick glance he looked about 140lb with his winter jacket and boots on. He told me that he was tired of how he looked and wanted to pack on an additional 20lbs. With the next breath he was telling me all about his training and what exercises and training style he was currently undertaking. About 2 minutes into the conversation it became apparent that this dude had not once mentioned about any mass building diet, I got the feeling that he really did not think it was that big of a deal. This man needed a mass building food plan and he needed one quick.
As not to waist anymore time I butted in and asked him what kind of lean mass diet he was using. I couldn't believe his half hearted response. In 5 seconds flat he had run off the smallest of meal plans, I honestly thought he was relaying a meal plan for his pet rat. Near zero protein dependant on how he felt and even less carbs with no more than 3 meals a day, muscle building food was in real short supply . Within a few more seconds he was back to telling me what exercises he uses on International chest training day, which nearly always happens to be on a Monday. I cut the conversation short by telling him that diet was 80% of the hardgainer muscle building battle and that he was in urgent need of a mass building food plan.
He was quite insistent that being into hard gainer muscle building , he had tried almost every mass building food plan under the sun but without success. Most of lean mass diet plans he tried consisted of no more than 3 to 4 huge meals which left him feeling bloated. I guess what I had to say next shocked him a touch. I quickly explained that his body would not make the most from 3-4 bigger meals but would make better use of the nutrients from 3-4 smaller meals and up to 4 snack meals eaten every 2 hours. To cut this long story short I arrange to meet up with him the very next day to talk about customizing a mass building food plan. With a lot of hard work, discipline and some motivational chitter chatter he was able to gain an additional 17lbs.
Here is a sample of the mass building diet plan he used. I have modified and made some adjustments to suit a hardgainer muscle building 200lb person using a 2:1 ratio of carbohydrates to protein.
MEAL 1.…PRE-BREAKFAST SNACK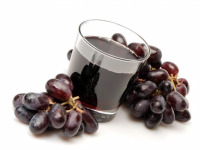 1 scoop whey protein, 500ml of grape juice.
Tip.. Downing 1 scoop of whey protein immediately upon waking with grape juice is extremely important for hardgainer muscle building. This combo will get your body into a anabolic state after a 8 hour fasting period. This will also help preserve muscle mass. I call this a pre breakfast meal, taken 45 minutes before breakfast.Great muscle building food combo and an even better start to the day.
HARDGAINER MUSCLE BUILDING MEAL 2..BREAKFAST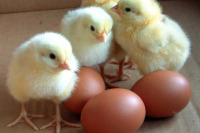 3 whole eggs, 30grams of spinach, 420grams of cooked weight porridge oats, 150grams of blueberries.
Tip… Egg yokes are full of beneficial vitamins and minerals and are a vital part of any mass building food plan. The adding of spinach to meal 2 helps to boost growth hormone levels. POP EYE did not get big and strong for nothing as spinach helps to improve both muscle size as well as strength with compounds beta-ecdysterone and octacosanol.Don't sleep on this muscle building food . The porridge will provide a slow even burning energy as it is a complex carbohydrate. The blueberries provide the antioxidants to help repair damaged tissue and get this hardgainer muscle building process under way.
MEAL 3...MID MORNING SNACK
60-80grams of grape nut cereal, 300ml of semi-skimmed milk.
Tip… The goal of this short meal is to get some more carbs in along side a small amount of protein. This is essential to any hard gainer muscle building diet plan.
HARDGAINER MUSCLE BUILDING MEAL 4.…LUNCH TIME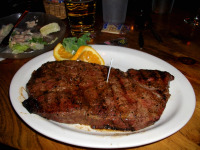 175grams of flank or rump steak, 1 large sweet potato, 1 cup of mixed green beans.
Tip… The sweet potato adds another boat load of slow digesting carbs which is what we want as we approach game time in the gym.Flank steak makes a perfect choice in any lean mass diet.
HARDGAINER MUSCLE BUILDING MEAL 5... MID AFTERNOON
225-250grams of reduced-fat Greek yogurt, 2 tbsp honey, 1 tbsp of natural peanut butter.
Tip… Ok, yes I know this is a off the wall mix but one which is packed full of muscle building protein, fats and carbs. The honey increases the level of nitrite in the body, the compounds which nitric oxide is derived from, we will explain more about nitric oxide in our supplement section.Great addition to any mass building food plan.
MEAL 6.…PRE-WORKOUT MEAL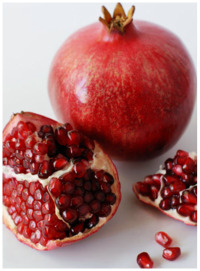 1 scoop whey protein, 225ml pomegranate juice, 250 gram of unsweetened apple sauce.
Tip… We will explain the key advantages to this part of the mass building food plan in our Pre-workout section .Great muscle building food combo for any lean mass diet and hardgainer muscle building.
MEAL 7... POST-WORKOUT MEAL
1 scoop of whey protein, one scoop of waxy maize, 1 scoop of dextrose powder.
Tip… We will explain the key advantages to this part of the mass building food plan in our Post-workout section. all i will say right now is that waxy maize should be a part of every mass building food plan.One huge mistake I see not only from the hardgainer muscle building dudes but by a few others, is the lack of a post-workout shake.
return from hardgainer muscle building to postworkout nutrition
HARDGAINER MUSCLE BUILDING MEAL 8.… DINNER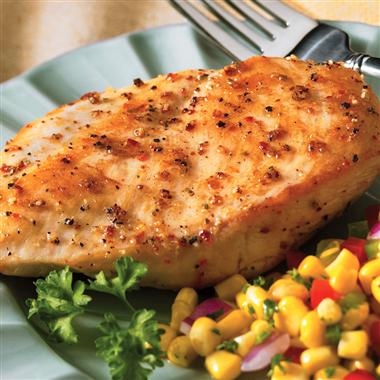 175 grams of chicken, 400 grams of cooked brown rice, half a can of kidney beans, 1 green salad, 1 tablespoon of olive oil.
Tip….The chicken will provide a great source of protein to this lean mass diet which will start to help repair the muscles worked. The brown rice will provide some more of the slow burning complex carbs. The kidney been will provide the fiber to keep the bowls moving and the olive oil provides essential polyunsaturated omega 3 fatty acid.The hardgainer muscle building process can really start with this lean mass diet meal.


YOU WERE BORN A HARDGAINER BUT NO ONE SAID YOU HAD TO STAY THAT WAY...CLICK TO FIND OUT MORE!!
MEAL 9.… BEDTIME SHAKE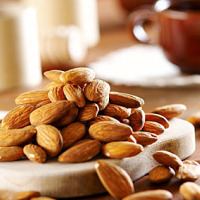 1 scoop of casein protein, half a scoop of Soya protein, 0.5oz of almonds, I tbap of flaxseed oil.
Tip… Casein protein is an important night time muscle building food which will digest slowly during the night , giving your muscles a fairly steady supply of aminos , the almonds and flaxseed further slows down the breakdown of the protein powder in this mass building food plan.


JOB DONE!!
Hard gainer muscle building made a touch easier with this mass building food plan. If you would like your own customized lean mass diet plan click on the personal coach tab and we will hook you up.
return from hardgainer muscle building to muscle building foods

MEET YOUR NEW MUSCLE BUILDING COACH HOME SWEET HOME