POSTWORKOUT NUTRITION - THE FINAL REP AND THE FIRST STEP TO MUSCLE GROWTH.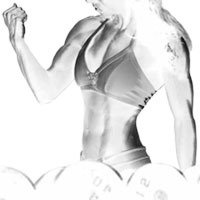 If you would like to write your own Postworkout nutrition review and comments please scroll down to the bottom of the page.
Right lets talk POST WORKOUT NUTRITION, how important is it? Do you really need it?.
I consider postworkout nutrition to be as important as my final repetition in the gym. In fact I would go as far to say it counts towards my final rep in the gym. Its funny how many people don't really see the importance of this meal. Some see it as a waste of time and money " its ok I'll wait till I get home" Truth be known that short window after your workout is the most productive time to initiate growth and start the whole muscle building process..
Below I will set out a list of the magnificent 7 who make up a good post training shake
1. WHEY PROTEIN
This baby hits your muscles by breaking down real fast, it also shuttles amino into the bloodstream which promote protein synthesis.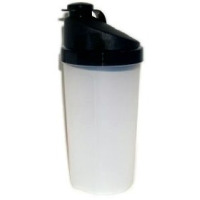 2. CASEIN PROTEIN
Aminos from Casein Protein releases into the bloodstream at a much slower rate, forming a gel in the gut which as an effect on suppressing protein breakdown.
3. BCAAs
The most important of all the amino acids for repairing and building back muscle tissue is this 3 way combo of LEUCINE, ISOLEUCINE and VALINE. This collaboration blunts cortical and delays the onset of muscle soreness.
4. CREATINE
Creatine has been shown to help trigger muscle synthesis , it also helps to pull water into the muscle. Adding this baby will boost levels of IGF-1in the body
5. WAXY MAIZE and DEXTROSE POWDER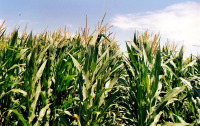 Whereas proteins help with muscle rebuilding, carbs help by refueling and replenishing the muscle. Waxy Maize starches are long-chain, highly-branched, exceptionally dense complex carbohydrate that is rapidly absorbed. Dextrose powder is glucose, the simplest carb which means that it goes to work quickly as the body does not have to spend time breaking it down.
6. GLUTAMINE
This amino acid is the most plentiful found in the body. It is quite central to muscle function and the immune system. The fact that it helps push water into the muscle cells and helps speed up recovery.
7. ALPHA-LIPOIC ACID
ALA mimics the effect of insulin, this in turn bolsters the uptake of amino acids and creatine into the muscle cells.
With the magnificent 7 in place, you can minimise the risk of missing out on the most important postworkout nutrition.
return to the hardgainer muscle building
HAVE YOU GOT A FAVORITE POSTWORKOUT NUTRITION DRINK?
write about it here
Found yourself a great postworkout nutrtion drink? how does it work for you? What products and combo are you using? Share your review with us!
return from Postworkout Nutrition to Home