THE SYFIT X FORUM (SFX)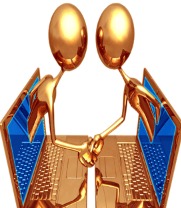 Welcome to the SYFIT X FORUM, this is the place for you to ask questions and share your experience of using the SFX training system.
Do you have a burning question About the SFX system and you can't see the question posted? kick off your own thread and get answers, it real quick and easy to do.
We would love for you to share your system experience, you may of customized the SFX system to suit your needs, lets us know how your doing it.
Maybe your sitting on the fence and haven't tried the SFX system, well grab your laptop and stay up to date with the latest and greatest.
The great thing about the SYFIT X FORUM is that you don't need to sign in, just jump on in and get involved. We're coming on strong but with your help we will become unstoppable.
Start your thread below, add a picture (optional), then click "START MY THREAD" We will notify you when your thread or comment has been posted.
Jump down the page to start your thread, skip across to your right to read and respond to current threads. To read the thread comments made by other people just scroll past the comment box to "What othe rvisitors have said"


JUMP FROM THE SYFIT X FORUM TO THE SYFIT X REPORTS
START A SFX THREAD
Do you have a SYFIT X question or comment? Share it by starting a thread right here!