RECIPES FOR A MUSCLE BUILDING HARDGAINER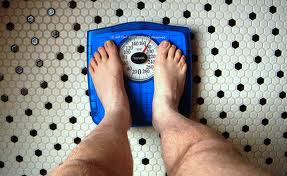 You must ensure That You Are Eating Quality Calories if you are a muscle building hardgainer. If you were to ask just about anyone, "how to put size on ," most of the time they would say, "I just eat."
That is not the way to do it and still be able to keep what you have already done. You have to know how many calories that you consume in a day.
These people desperately want to put size on but usually when you see them at the gym, they have some excuse as to why what they are doing is not working. This has a lot less to do with the food that they eat than it has to do with their metabolism.
If you are trying to gain weight, not just weight in general, but try to weight gain muscle build with good quality weight, then you need to eat good, quality, and dense foods. Not sure how to put a food and workout plan together? Click Here!!


MUSCLE BUILDING HARDGAINER RECIPE 1
Protein Waffles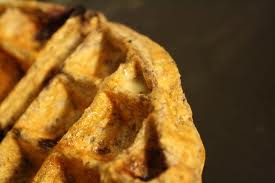 Ingredients
3 Egg whites
1/4 cup oat flour
2 scoops vanilla whey protein powder
1 tbsp. applesauce
1 packet artificial sweetener
Dash of cinnamon
Directions
Whisk all ingredients in a bowl. Spoon batter into a pre-heated waffle iron (add some nonstick cooking spray). Cook until golden brown and serve with sugar-free syrup or honey.
Nutritional Information
Calories (Per Serving): 199
Protein: 35 Grams
Carbohydrates: 8 Grams
Fat: 3 Grams


MUSCLE BUILDING HARDGAINER RECIPE 2
Turkey Omelette Recipe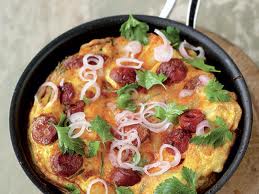 Ingredients
8 Large Fresh Chicken Egg 2 Large Chicken Egg's Whole
2 Small Onions Raw 3 oz Ground Turkey
1 1/2 cup Canned Kidney Bean 1 Cup Chopped Green Peppers
1 Cup Mushroom 3 Tsp Olive Oil 1 Dash Ground Black Pepper 1 Tsp RTS Hot Pepper Sauce
1 Tsp Ground Tumeric 3 Cloves Raw Garlic
1 Cup Chopped Red Pepper 1 Tsp Lea and Perrins Worcestershire Sauce
Directions In a medium non stick skillet, cook turkey, vegetables and spices (except turmeric) in 1 Tsp of olive oil until tender In mixing bowl, whip all eggs and turmeric In second saute pan, heat 1 Tsp of olive oil and add 1/4 egg mixture, cooking until omelet is formed Repeat to make 4 omeletes Place 1 omelet on plate, and fill with 1/2 of the turkey mixture. Then place 1 omelette on top to form a sandwich. Repeat for 2nd sandwich
Nutritional Information
Calories (Per Serving): 508
Protein: 42 Grams
Carbohydrates: 51 Grams
Fat: 17 Grams


MORE RECIPES FOR THE HARDGAINER

MUST READ WEIGHT GAIN ARTICLES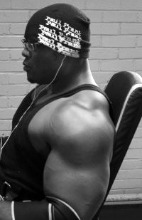 Having the right muscle building recipes is one thing. Having the right coach to improve your meal planning is everything. CLICK THE RIGHT PICTURE
RETURN FROM MUSCLE BUILDING HARDGAINER TO MEET THE COACH

Huge Muscle Building and Supplement Information Website
About Muscle is a huge Muscle building information website where you can learn how to build muscle, increase your strength, find workout routines, supplements and eat for success!