A WORD FROM YOUR MUSCLE BUILDING COACH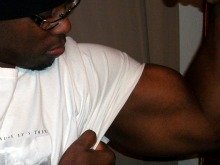 HAVING THE RIGHT GYM SHOES IS ONE THING. HAVING THE RIGHT MUSCLE BUILDING COACH IS EVERYTHING. ..TURN MUSCLE BUILDING FROM A 5 MINUTE DREAM INTO AN ACHIEVABLE GOAL!!.
WHAT IS YOUR REASON FOR WANTING YOUR OWN MUSCLE BUILDING COACH?
Are you a hardgainer struggling to add muscle ?
Are you someone who wants to add a little more muscle and tone up what you already have?
Or are you someone who has reached a sticking in your muscle building development and need a little help kick starting some new growth?
Would you benefit from a well thought out and customized daily nutrition plan and training system?
IF YOUR ANSWER IS YES TO ANY OF THE ABOVE QUESTIONS AND YOUR HELL BENT ON REACHING YOUR GOAL, MEET THE MUSCLE BUILDING COACH WHO WILL GET YOU THERE…
When a Client comes to me I feed the spark, the spark feeds the flame, the flame feeds the fire.
Hi my name is Coach Sy the creator of this information website. If you have landed on this page from a web search I would like to welcome you. Please take some time to scroll through this muscle building website, I hope that there are some articles of interest to you, some you may want to read now and others you may want to bookmark and read at a later date. If you would like to read my Bio Page click the link
COACH SY BIO

Gone are the days of miss fit information from any Tom ,Dick and Harry. Time to check in with a new program and get your own online muscle building coach, someone who can map out a new route to muscle building success.
Whether you're a hard gainer wanting to add muscle ,a bodybuilder stuck in a rut and looking for a fresh approach or someone just wanting to lose a few pounds we can design a customized program to suit you
ONE CLIENT...ONE MUSCLE BUILDING COACH....ONE GOAL!!
I do not offer cookie cutter workout and nutrition packages as everyone of my clients are different in build, body and goals. What I offer is over 25 years of experience and know how to help develop a customized package to suit your needs. This is done from the information gathered at the consultation stage.
Contrary to what you may of heard, there's no easy route or shortcut to muscle building. It takes time, dedication and a consistent effort on your part. Most importantly it takes knowledge, after all knowledge is power. With me partnering your effort I can save you both time and money by getting things right first time around.
I also show you how to perform every exercise safely with my exercise demonstration videos. This growing database is packed full of workout demonstration videos for each body part plus we give you some helpful hints and tips along the way.
There's no more guess work involved with our quick and easy tutorials, no more being unsure of how to perform an exercise in the gym.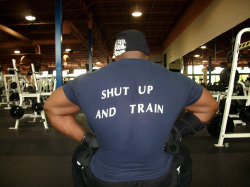 DREAM IT…BELIEVE IT…DO IT!!
We offer the choice of GOLD AND SILVER monthly memberships and 2 eight week packages…Click the link below and then scroll half way down the page to view all of the packages. WORKOUT AND NUTRITION PACKAGES If you have any questions for me please complete the contact form below.
RETURN FROM MUSCLE BUILDING COACH TO HOME SWEET HOME