GAIN WEIGHT AND MUSCLE BUILD THE RIGHT WAY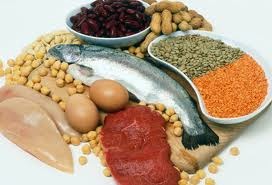 If you have arrived on this GAIN WEIGHT AND MUSCLE BUILD page from a search engine you have landed on part 2 of this article. If you would like to read this article in order please click the link below thank you. MUST READ PART 1
Don't Just Go Shopping For Food, Choose What You Buy To Gain Weight And Muscle Build
It is recommended that you eat about six- 7 times a day when training your body to gain lean body mass. You should be consuming a small meal that contains lean protein, a potentially healthy fat, and fibrous or starchy carbohydrates approximately every two to three hours.
If you really want to gain muscle size, you need to consistently eat up to six-7 times a day as well without skipping meals.
Making sure that you are keeping your metabolism running high and nitrogen (protein) in your system will ensure that you will keep the muscle that you have worked so hard to build.
Also, you should be consuming slight excess calories for weight gain as well. Keep in mind that if you fail to plan out your meals, you will ultimately not be eating enough food to gain weight and muscle. If you want help from a muscle building coach to put together a diet plan that works , click here.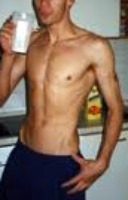 Take In A Variety Of Nutrients To put on size. When we start to get used to eating certain foods, and refuse to change our diet up, this can be a killer to the efforts to weight gain muscle build .
If you are being finicky in your diet choices you can drastically limit the calories that you eat as well as nutrients and vitamins, which are needed for proper body growth. Do not neglect them.
Speed Up Your Metabolism By Eating For Gain Weight And Muscle Build
This does not mean gorging on food, stuffing yourself, or making yourself sick.
It does means eating more than you have been which will gradually prepare your body's metabolism for the added meals each day. You should be slowly adding more food to your daily diet, while eating more meals a day until you know what the perfect weight gain calorie need is for your body to have good gain weight and muscle build.
Simply said, in order to gain weight without fat, you need to raise your metabolic rate and consume more calories! ONLINE WORKOUT AND NUTRITION PACKAGES FOR BIGGER MUSCLE BUILDING RESULTS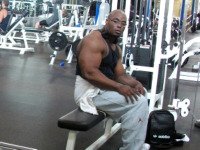 Having the right diet in place is one thing...Having the right muscle building coach is everything..click right picture
Protein Powders - Looking for high-quality protein supplements to pump up your body-building routine? Get 1 free bottle of either the Whey Protein Isolate Powder or the Muscle Advance Weight Gainer




RETURN FROM GAIN WEIGHT AND MUSCLE TO THE MUSCLE BUILDING FOOD PAGE