CHEST MUSCLE BUILDING ROUTINES FROM HELL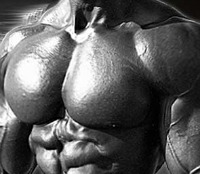 If you observe Monday as International Chest Day, we got something special for you lol.
WELCOME TO THE MAGNIFICENT 7 CHEST CHALLENGE
This is one of those SFX (SYFIT X training system) muscle building routines not to be missed. Every so often a chest workout comes along worthy of the hype...This is it...are you ready?
The Magnificent 7 stands for the 7 intense sets you will need in order to complete this challenge.
TURNING SKEPTICS INTO BELIEVERS
You will only need 60-70% of the weight you usually use for the following 3 chest exercises...But don't be fooled into thinking that this is a workout for mugs. If you tried the SFX 5 SET HAMSTRING CHALLENGE and you gave it your all, you will know how intense 5 sets can be. This is one of those muscle building routines that could be your chest worse nightmare.
Oh I'm sorry I did'nt mean to scare you, my intention was just to ignite the passion inside that says " i'm all about trying something new"
The exercises are as follows
Incline fly x 2 sets
Incline Bench Press x 3 sets (you can use a smith machine)
Pec Deck x 2 sets
Well that doesn't sound much like a killa workout does it, that is until you watch the SFX exercise demonstration videos, read the SYFIT X Training System reports and for a final dose, watch the Hamstring 5 set challenge.
WHAT CAN I EXPECT FROM THIS WORKOUT?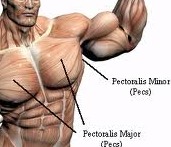 Well, apart from a soaking wet tank top, if you put 100% into this workout you can expect
1..To shock your muscles with a new style of training.
2..Research has shown that the increase in latic acid and metabolites at the increase ranges of motion has shown to increase facia thickness in elongated states.
3..Great Chest Pump
4...You can expect to progressively tire out all of the chest muscle fibers.
5...You are able to completely fatigue your chest and take it beyond failure. After all this is one of those muscle building routines from hell.


YOUR MISSION SHOULD YOU CHOOSE
1..READ THE SYFIT X TRAINING SYSTEM REPORTS


After reading the reports to fully understand the training system, WATCH THE 3 TRAINING VIDEOS.
INCLINE FLY
INCLINE BENCH PRESS
PEC DEC
(you will see on the Pec dec video that I hold the exercise at both ends of the movement, if this becomes to hard, you may hold the exercise at just the fully contracted part of the movement).
IF you would like to watch the SFX 5 set Hamstring challenge click here

Click here to view the SFX FAQ PAGE


I hope that you give this challenge a go, please report your findings below thank you.
VIEW IT..DO IT...REVIEW IT
Do you have some view? Share it!

Have you got a review, we would love you to share it.
What Other Visitors Have Said
Click below to see contributions from other visitors to this page...

RETURN FROM MUSCLE BUILDING ROUTINES TO THE SYFIT X REPORT PAGE




Discover the fastest way to build a big chest-want big pecs? click the link to find out more