BUILD MUSCLE FAST WITH OUR 5 SET HAMSTRING CHALLENGE!!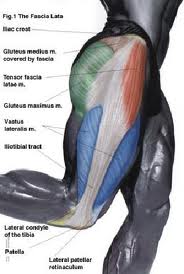 THIS COULD BE YOUR HAMSTRINGS/GLUTES WORSE NIGHTMARE!!
BUILD MUSCLE FAST:
OK, we could of challenged you to a arm or chest workout but that would be way too easy.
So we thought we would bring hell one step closer and challenge every fiber of your being with a 5 SET HAMSTRING WORKOUT FROM OUR NEW SYFIT X TRAINING SYSTEM.



ASK YOURSELF "ARE YOU SCARED OR ARE YOU EXCITED?"
If your scared....STOP READING THIS RIGHT NOW!! GO BACK TO WHAT YOU WERE DOING, THIS AINT FOR YOU. SYFIT FORUM JUMP IN!!
Now, if you can hear that little voice in the back of your head saying "NEVER BACK DOWN" you just might be the person we are looking for. Your excited at the prospect of a Hamstring/glute workout you'll never forget....GOOD!!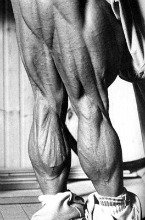 YOUR MISSION SHOULD YOU CHOOSE
1...Read the SYFIT X Training report.
2...Watch the 3 exercise demonstration videos
3...Complete the Hamstring workout below and report back your findings
HAMSTRING WORKOUT
1... 2 SETS OF HAMSTRING SHOT PUTS (ADVANCE LEVEL) 2... 2 SETS OF LYING LEG CURLS 3... 1 SET OF SEATED LEG CURL
If your gym does not have a Seated Hamstring Curl, return back to the first exercise after the lying leg curl and do an extra set of Hamstring Shot Puts.
RULES OF ENGAGEMENT
1...Put your best foot forward and give it 100%, afterall its only 5 sets.
2...watch all exercise demonstration videos and read the system report before doing the workout.
3...warm up and warm down, and drink lots of water before, during and after your workout....thats a must.
4...enjoy your Hamstrings and Glutes worse nightmare.


GO TO THE SYFIT X TRAINING SYSTEM HOME PAGE

THE SYFIT X TRAINING SYSTEM REPORT (PART1)

THE SYFIT TRAINING SYSTEM REPORT (PART 2)

THE 3 HAMSTRING DEMONSTRATION VIDEOS


TELL US ABOUT YOUR SYFIT X HAMSTRING CHALLENGE
Do you have a great story about the SYFIT X HAMSTRING AND GLUTE WORKOUT? Share it!
What Other Visitors Have Said
Click below to see contributions from other visitors to this page...

OH THIS WAS A GOOD WORKOUT

Yes this was a great workout!!
RETURN FROM THE BUILD MUSCLE FAST PAGE TO HOME