MUSCLE VIDEOS TO INSPIRE AND MOTIVATE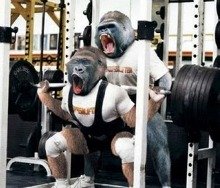 If you have landed on this MUSCLE VIDEOS page from a search engine we would like to welcome you to our MUSCLE U TUBE. This is the place where you the visitor can upload your favorite MUSCLE IN ACTION VIDEOS from you tube, Google Rewer and more. CLICK HERE TO UPLOAD YOUR VIDEO NOW What's more it's also the place where you can watch MUSCLE IN ACTION videos to inspire and motivate you to bigger and better things.
WHAT IS A MUSCLE IN ACTION VIDEOS?
We are building a library of MUSCLE IN ACTION videos and we need your help to view,comment and rate them. From workouts and interviews with your favorite bodybuilders to boxing fights and coaches readying their team for battle. What ever the video its all about inspiration and motivation.
MUSCLE IN ACTION IS ANY VIDEO THAT GETS YOU PUMPED AND READY FOR ACTION.
As an added bonus we will give you your own page when you submit your video. You can use it to advertise your own website, facebook group, twitter page and much , much more...REACH MORE PEOPLE WITH SY FIT MUSCLE BUILDING.COM
return from the muscle videos to MUSCLE U TUBE TO SUBMIT A VIDEO
MUSCLE IN ACTION CHOOSE A VIDEO
5...KEEP ON BELIEVING..POSTED BY CHRIS

4...ARE YOU HAPPY WITH YOURSELF..Posted by amber

3...Muhammad Ali Speech...Posted by Joss Walker

2...Impossible is Nothing...Posted by sam Jones

1...Don't put off your next quad workout, mine was done in under 13 minutes...Posted by Coach Sy



ONLINE MUSCLE BUILDING COACH

Fitness Through Fasting is a growing collection of articles, tips and techniques for persons interested in fasting for quick weight loss, fitness, as well as increased health and vitality. Fasting and detoxification e-mail course and personal coaching available. Drop extra pounds fast!