WHAT DOES A MUSCLE BUILDING DIET CONSIST OF?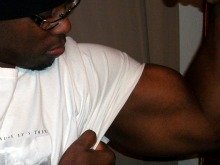 EVERY SO OFTEN A ONLINE MUSCLE COACH COMES ALONG WORTHY OF ALL THE HYPE...THE TIME HAS COME...ARE YOU READY TO CLICK THE RIGHT PICTURE?
MUSCLE BUILDING DIET..WRITTEN BY SYMON HENRY
In order for you to have a good muscle building diet you need 3 major nutrients
Protein
Carbohydrates
Fats
In addition to a well rounded muscle building diet you should also include muscle building vitamins. We have a great section on how important certain vitamins are to the whole muscle building process. We also have our top 10 most important muscle building vitamins…can you guest our number 1? OUR MUSCLE BUILDING VITAMIN TOP 10 SHOOT OUT LETS GET BACK TO OUR 3 MAJOR PLAYAZ
MUSCLE BUILDING DIET PLAYA 1. PROTEIN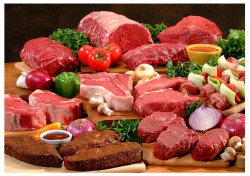 "If you haven't got me in your muscle building diet you won't grow and that's a fact! You can find me in eggs, meat, fish, milk. Look hard enough and you will be able to find some but not all of my amino brothers in nuts and beans too"
The one thing you can be certain of is that you need protein in a muscle building diet. Protein helps to build and maintain muscle, it provides the muscle building blocks better known as Branched Chain Amino Acids (BCAAs) . Amino Acids can be split into 3 sections 1. Essential Amino Acids L -Leucine (BCAA) L -Isoleucine (BCAA) L -Valine (BCAA) L - Lysine L - Theronine L - Methionine L - Phenylalanine L - Tryptophan
2. Conditionally Essential Amino Acids L - Arginine L - Histidine
3. Non Essential Amino Acids L - Alanine L - Aspartic Acid L - Glutamic Acid L - Glycine L - Proline L - Serine L - Tyrosine L - Cysteine
A steady intake of protein throughout the day is critical for any hardcore training diet. I would recommend between 1 and 1.5 grams of protein per pound of bodyweight and even as high as 2 grams per pound of bodyweight in some cases


MUSCLE BUILDING DIET PLAYA 2. CARBOHYDRATES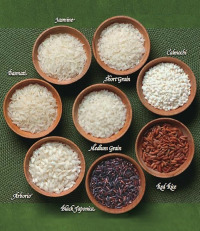 "I'm the powerhouse in your diet, the engine room in your mass building diet, the fuel in your tank. Over the past few years I have been getting a bad rap from the press for my fat turning abilities. Eat me in moderation and I'll not only be good to you, I'll also help to fuel your most intense workouts. You can find me in a whole host of food from oats and rice, sweet potatoes to fruit and other sugars. No muscle diet is complete without this muscle building food type"
When you put yourself through intense workouts your body require significant amounts of carbohydrates in your muscle building diet. This tap's into glycogen, the bodies carbohydrates stores which can be found in the liver and the muscle cells. Eating carbs (short for carbohydrates) helps to refill these stores which enables the body to get ready for another intense workout. It also helps to keep your muscles fuller.
There are two major types of carbohydrates (or carbs) in foods: simple and complex. Simple carbohydrates: These are also called simple sugars. Simple sugars are found in refined sugars, like the white sugar you'd find in a sugar bowl. If you have a lollipop ,you're eating simple carbs. You'll also find simple sugars in more nutritious foods, such as fruit and milk. It's better to get your simple sugars from food like fruit and milk. Why? Because they contain vitamins, fiber, and important nutrients like calcium. A lollipop does not!
Complex carbohydrates: These are also called starches. Starches include grain products, such as bread, crackers, pasta, and rice. As with simple sugars, some complex carbohydrate foods are better choices than others to have in your muscle building diet.
Refined grains, such as white flour and white rice, have been processed, which removes nutrients and fiber. But unrefined grains still contain these vitamins and minerals, they also burn slower in the body giving a steady stream of energy, making it an important muscle building food in any mass building diet.
I recommend 2- 3 grams of carbs per pound of bodyweight which will give you a 2:1 ratio of carbs to protein in your muscle building diet.
MUSCLE BUILDING DIET PLAYA 3. FATS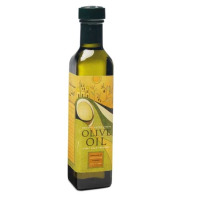 "You can call me the GOOD, the BAD and the UGLY, but trust me when I say that you will need me in your diet, used right, I am a true muscle building food type"
The major kinds of fats in the foods we eat are saturated, polyunsaturated, monounsaturated and trans fatty acids. Saturated fats and trans fats raise blood cholesterol.
Monounsaturated fats and omega -3 enhance joint recovery, which is desperately important to your diet when maxing out with heavy weights and using high intensity.
Good fats can also raise testosterone levels higher, slow the breakdown of proteins and can also be used as a form of fuel when glycogen is low in the muscle cells and liver (keto diet).
I recommend 0.3 - 0.5 grams of fat per pound of bodyweight when using the carb/protein ratio.
I hope this information has been of interest to you in your quest to reach your goal. We have some some articles that may help you
CHECK OUT THE INSIDE SCOOP ON MUSCLE BUILDING SHAKES. You'll be glad you did


Protein Powders - Looking for high-quality protein supplements to pump up your body-building routine? Get 1 free bottle of either the Whey Protein Isolate Powder or the Muscle Advance Weight Gainer


HOW MUCH PROTEIN IS IN A 8 oz CHICKEN BREAST? WE TELL YOU ALL THE NUTRITION FACTS FOR MEAT, EGGS, RED MEAT, NUTS, FISH

SAMPLE HARDGAINER MEAL PLAN

THIS IS OUR MUSCLE BUILDING VITAMIN TOP 10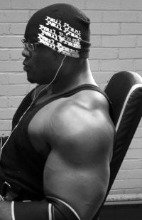 DREAM HUGE!! think your the only one having this recurring muscle building dream? WRONG!! Thats why you need to keep building with THE SYFIT MUSCLE BUILDING TEAM...makes everyone else call it a day. CLICK THE RIGHT PICTURE!
RETURN FROM MUSCLE BUILDING DIET TO HOME SWEET HOME