THE NEW SYFIT X TRAINING SYSTEM...BUILD MUSCLE


GO TO THE SYFIT X HOME PAGE GET AN ALL ACCESS PASS TO THE SYFIT X TRAINING SYSTEM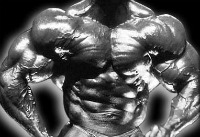 BUILD MUSCLE. SYFIT X TRAINING SYSTEM,
Written and created by Symon Henry the founder of the SYFIT X training system and the owner of sy-fit-muscle-building.com
INCREASE YOUR STRENGTH, MUSCULAR ENDURANCE AND OVERALL SIZE (BUILD MUSCLE)
For the moment I want you to forget about the way you trained yesterday. I even want you to forget about the light pump you may or may not have received after your workout. We are about to turn things on their head with a new training system for overall strength and muscle mass.
Welcome to SYFIT X, a new breed of training system which incorporates Isometric exercise and normal repartition work all in the same set to build muscle.
By training this way the SYFIT MUSCLE BUILDING TEAM as found the best muscle building programs that progressively tires out all of the muscle fibers.
We have also found that it takes less total sets to completely fatigue a muscle and take it beyond failure. A typical quad workout took 6-8 intense sets to leave my lab rats laying motionless on the gym floor.
We must warn you that SYFIT X training is not for the faint hearted and not for the novice muscle builder.
If your training has become stale and the results have slowed down, step your game up with the best muscle building programs and get with the syfit x training system to build muscle.
TURNING SKEPTICS INTO BELIEVERS ( build muscle)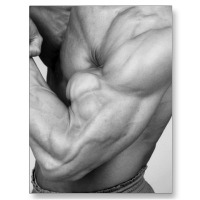 If your making the mistake of thinking that this system is not one of the best muscle building programs, and that this system is easy….DON'T.
After putting my lab rats through 8 sets of chest and 5 sets of traps, I had phone calls stating that they were experiencing difficulties keeping their arms up while doing the manual job of holding on to the steering wheel on the way home., and I won't tell you what they said after an 8 set QUAD WORKOUT…
LETS TELL YOU HOW THE SYFIT X SYSTEM WORKS
The standard way to build muscle is that you perform a set amount of reps pushing the weight from A to B (concentric contraction ) until you feel tired and then you put the weight down ready to perform the next set. You may after 2 minutes rest decide to up the poundage for the next set. After that you may do 12-15 more sets for that body part, then move on to do another body part.
Although this style of training has worked to a certain extent for many, workouts can become stale pretty quickly and results slow the hell down as your body gets used to a set way of training. At that point you continue to do the same old same old routine, wondering why your not seeing results. TIME FOR CHANGE…..ENTER SYFIT X (build muscle)
LETS DISCECT THE LEG PRESS EXERCISE (the best muscle building programs)
# Start the exercise as you would normally do by pushing out your first rep. When your knees come all the way back to your chest, HOLD FOR 1 SECOND (Isometric) , before starting the second rep.
# Perform rep 2 and when your knees come back to your chest HOLD FOR 2 SECONDS ( Isometric), before starting the third rep
# Perform rep 3 and when your knees have come back to your chest HOLD FOR 3 SECONDS (Isometric) , before starting the fourth rep.
Continue this sequence until you reached rep 8 and have held it for 8 seconds, then immediately perform as many normal reps until you reach failure. WE CHALLENGE YOU TO THE WORKOUT YOU'LL NEVER FORGET...CLICK HERE
CHECK OUT THE VIDEO (build muscle)




DON'T LET YOUR EGO TAKE OVER. As you can see from the video I am using about 550lbs, I normally use 1100lbs, but believe me, when I reached the end of the set I had a problem getting out of the machine as my quads felt (I really want to swear right now)
We did this for 2 sets of leg press, then stumbled over to the leg extensions. I know at this moment your thinking " only 2 sets of leg press?" YOUR DAMM RIGHT- 2 sts is all you need with the best muscle building programs, we've got 3 more exercises yet.
The full workout went something like this.
Warm ups
2 sets of Leg Press
2 sets of Leg Extension
2 sets of Squat machine (this is the moment I wanted to throw up. The Lab rats backed out after this )
2 sets of Leg extension Quarter Reps for 50 reps per set.
Click on page 2 to find out how to fire up this new training system and build muscle.
PAGE 2......DON'T MISS THIS MUST READ PAGE!!


SIGN UP AND BE PART OF THE SYFIT X MOVEMENT
GET THE INSIDE SCOOP ON THE NEW SYFIT X TRAINING SYSTEM FIRST!!!..
THIS WEEK YOU'LL BE ONE OF THE FIRST TO HEAR ABOUT IT STRAIGHT FROM THE SOURCE….IN THE NEXT FEW MONTH'S THEY ALL WILL BE TALKING ABOUT IT ON THE BODYBUILDING FORUMS, YOU CAN BET YOUR BOTTOM DOLLAR ON THAT!!
GET AN ALL ACCESS VIP PASS TO THE HOTTEST INFORMATION…ONCE YOU SIGN UP YOU WILL GET ACCESS TO THE FOLLOWING
# THE SYFIT X FORUM…YOU GOT SOMETHING TO SAY? GIVE THE WORLD YOUR VIEWS AND REVIEWS( LAUNCH DATE TUES 26TH OCTOBER 2010)
#THE FULL SYFIT X EXERCISE DEMONSTATION VIDEOS (LAUNCH DATE WEDNESDAY 27TH OCTOBER 2010)
# THE SYFIT X TRAINING MANUL… WHICH WILL GIVE YOU INFORMATION ON HOW TO FOCUS ON WEEK BODY PARTS AND HOW TO PUT TOGETHER A SYFIT X TRAINING PROGRAM WHICH SUITS YOUR NEEDS. LEARN HOW TO INDUCE MORE SIZE AND STRENGTH (LAUNCH DATE FRIDAY 29TH OCTOBER 2010)
ONLINE MUSCLE BUILDING PACKAGES FOR BIGGER MUSCLE BUILDING RESULTS

return from the build muscle to the gym main page

RETURN TO THE SYFIT X HOME PAGE