SHOW ME HAMSTRING MUSCLE BUILDING DEMONSTRATION VIDEOS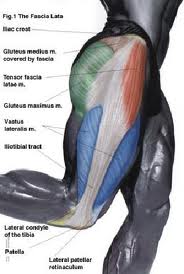 HAMSTRING MUSCLE BUILDING: In human anatomy, the hamstring refers to one of the three posterior thigh muscles, or to the tendons that make up the borders of the space behind the knee.
In modern anatomical contexts, however, they usually refer to the posterior thigh muscles, or the tendons of the semitendinosus, the semimembranosus and the biceps femoris.
In quadrupeds, it refers to the single large tendon found behind the knee or comparable area.
The hamstrings cross and act upon two joints - the hip and the knee. Semitendinosus and semimembranosus extend the hip when the trunk is fixed; they also flex the knee and medially (inwardly) rotate the lower leg when the knee is bent.
The long head of the biceps femoris extends the hip as when beginning to walk; both short and long heads flex the knee and laterally (outwardly) rotates the lower leg when the knee is bent.
The hamstrings play a crucial role in many daily activities, such as, walking, running, jumping, and controlling some movement in the trunk.
In walking, they are most important as an antagonist to the quadriceps in the deceleration of knee extension.


DEMONSTRATION VIDEO LIST
---
---
---
---
DUMBELL STIFF LEGGED DEADLIFTS
---
---
WIDE STANCE RAISED SQUATS SQUATS
---
---
return from hamstring muscle building to the exercise demonstration video main page
---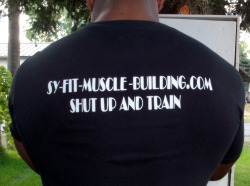 WANT SOMEONE TO PUSH YOU TO YOUR MUSCLE BUILDING LIMITS?...CLICK RIGHT PICTURE