SHOW ME CALF MUSCLE BUILDING DEMONSTRATION VIDEOS

CALF MUSCLE BUILDING From Wikipedia, the free encyclopedia The triceps surae (from Latin caput and sura. "three-headed calf ") is a pair of muscles located at the calf - the gastrocnemius and the soleus.
These muscles both insert into the calcaneus, the bone of the heel of the human foot, and form the major part of the muscle of the back part of the lower leg, commonly known as the calf muscle.
Origins and insertion The triceps surae is connected to the foot through the Achilles tendon, and has 3 heads deriving from the 2 major masses of muscle.
The superficial portion (the gastrocnemius) gives off 2 heads attaching to the base of the femur directly above the knee. The deep (profundis) mass of muscle (the soleus) forms the remaining head which attaches to the superior posterior area of the tibia.
The triceps surae is innervated by the tibial nerve, specifically, nerve roots L5–S2. Function Contraction of the triceps surae induce plantar flexion and stabilization of the ankle complex in the transverse plane. Functional activities include primarily movement in the sagittal plane, stabilization during locomotion (walking, running) and power jumping.
Calf strain (torn calf muscle) A torn calf muscle happens when the calf muscle is pulled apart from the Achilles tendon. Severe pain is felt by the victim often but not always accompanied by a "pop."




DEMONSTRATION VIDEO LIST
---
---
---
BENT LEG CALF RAISE ON LEG PRESS
---
return from calf muscle building to the exercise demonstration main page
---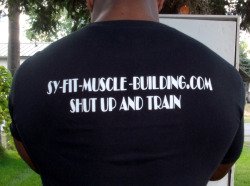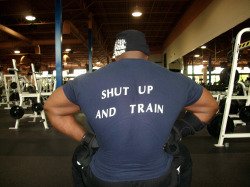 BOOST YOUR MUSCLE BUILDING TODAY