MUSCLE BUILDING SUPPLEMENTS FOR WOMEN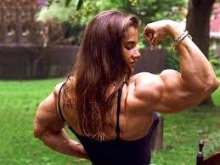 MUSCLE BUILDING SUPPLEMENTS FOR WOMEN
This page outlines 4 vital supplements for women who want to build muscle.
MUSCLE BUILDING SUPPLEMENTS FOR WOMEN...CALCIUM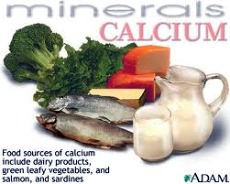 Adequate calcium intake is especially important for female athletes exercising seven or more hours a week. Exercise at this level — especially for girls in puberty — can cause hormonal declines, which can lead to compromised bone formation and premature osteoporosis. The recommended dose is 1,200 to 1,500 mg a day.
As with iron, calcium intake may be suboptimal in cases of low energy intake, vegetarianism or fad diets. Calcium loss is encouraged by high intakes of salt, protein, alcohol, caffeine and phosphorous, and these should be kept to reasonable levels.
Dairy products provide over half the calcium intake in the typical Western diet, and low-fat dairy products provide the greatest potential for combining various nutritional goals. Myths about dairy foods having 'too much fat and cholesterol', being 'too high in calories' and causing 'mucus in the mouth' should be dispelled forever.
However, vegans or athletes with lactose intolerance or a milk allergy can obtain ample calcium from other foods:
1. soya products (especially calcium-fortified varieties) fish (including bones which are an excellent source) 2. some green leafy vegetables 3. some nuts, such as almonds
A general target of 1200-l5OOmg/day (one cup of skim milk provides 300mg of calcium)has been suggested for female athletes (Clinical Sports Nutrition, p222), a value of around ISO per cent of most countries' RDAs.
Athletes with necessarily low energy intakes (eg, < 1200 kcals/day) may benefit from using calcium supplements-typically with about 5OOmg calcium-taken just before sleep to optimise absorption.
Larger doses can cause constipation, and even reduced iron absorption, which is not really the idea at all!
MUSCLE BUILDING SUPPLEMENTS FOR WOMEN...B-COMPLEX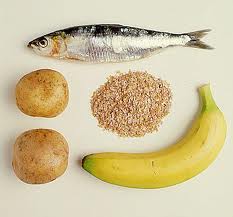 Important functions performed by B-complex vitamins include energy production, hemoglobin synthesis, building and repair of muscle tissue, and a role in immune function.
Training may increase your requirements for riboflavin and B6. Female athletes who have lower calorie intakes may also have marginal intakes of both these B vitamins, as well as folate.
Good food sources of riboflavin include milk, yogurt, eggs, leans meats, and whole grains. B6 is found in animal foods such as meat, fish, and poultry, as well as bananas, walnuts, and whole grains.
Folate is essential for the synthesis of new red blood cells, and repairing damaged cells and tissues, so keep eating your leafy greens, fortified grains, legumes, and nuts.
B12 is also needed for RBC formation and DNA synthesis, and is found almost exclusively in animal products, so vegetarians should consume foods fortified with B12.


ONLINE MUSCLE BUILDING WORKOUTS AND NUTRITION PACKAGES FOR BIGGER MUSCLE BUILDING RESULTS
MUSCLE BUILDING SUPPLEMENTS FOR WOMEN...OMEGA 3 FATTY ACIDS
Omega-3 fatty acids support the healthy function of the female hormonal system, provide freedom from monthly or midlife female discomforts, help you lose body fat, as well as protect and fight against breast and other forms of cancer.
As your body ages your skin, hair, and eyes all lose their youthful sheen. In many studies, Omega-3's have been shown to preserve the integrity of skin, hair, and eye health. Omega-3's help slow the aging process.
MUSCLE BUILDING SUPPLEMENTS FOR WOMEN...CREATINE
Creatine isn't just for men, scientific research has shown that female athletes can also benefit from creatine. The vast majority of creatine in your body--95%--is stored in muscle tissue, and it provides the quick, short bursts of energy necessary when performing high-intensity activities like sprinting or resistance training. By supplementing your diet with additional creatine, you're able to load your muscles with more of this energy-producing compound. This increases your capacity to perform high-intensity work for a longer time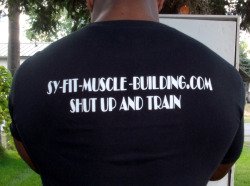 THE RIGHT MUSCLE BUILDING SUPPLEMENTS IS ONE THING, THE RIGHT MUSCLE BUILDING COACH IS EVERYTHING
return from the muscle building supplements for women to the supplement main page



HOME SWEET HOME