MUSCLE BUILDING SUPPLEMENT ADVICE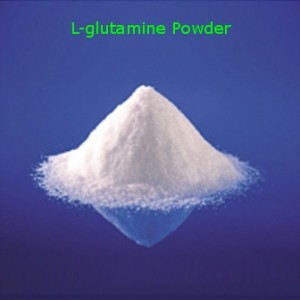 Having the right supplement advice is one thing...Having the muscle building coach is everything...click picture.
Welcome to our muscle building supplement advice pages. When you have finished reading this article just click the supplement advice link which will take you to a whole host of interesting supplement articles. We hope that these articles will be of interest to you in your quest to be the best you can be ….ENJOY!
MUSCLE BUILDING SUPPLEMENT ADVICE FOR GLUTAMINE. HOW IMPORTANT IS IT?
Glutamine is one of those products we often overlook on the supplement shelve. It seems that we are always in a hurry to hop skip and jump to get to the more glamorous, better advertised products.
After all its not a wonder supp in most peoples eyes, it wont even have your arms popping another inch in double quick time.
So why does it appear on most pro athletes supplement sheet and why does any personal trainer or muscle building coach worth their salt recommend it? (I hope!)
Well lets give you the muscle building supplement advice and inside scoop on this unsung hero often called the "thinking mans supplement.
Lets start at the beginning. Glutamine is produced in the body naturally and is the most abundant amino acid in the skeletal muscle. A poor diet, stress and high intensity training can often deplete this amino acid.
Reaserchers found that bodybuilders, fitness athletes and active people often can not produce enough within their liver to restore important glutamine levels.
Glutamine is involved in more metabolic processes than any other amino acid. It can convert to glucose when more is required by the body for extra energy.
It is used by our white blood cells and is very important aid for the immune system. For cells which line the intestines it serves as a source of fuel, without it these cells would waste away.
Doctors use this supplement for burns patients and it is often recommended after an operation to help speed up recovery.
FROM A MUSCLE BUILDING POINT OF VIEW
Right lets get down to the nitty gritty of why this supplement should be in your muscle building stable.
This amino acid can be utilized to repair broken down muscles which makes this a must in any pre, during and post workout drink. Our unsung hero supports the natural production of human growth hormone, which is vital to muscle gains and recovery.
If you train hard don't forget about this supplement because when you take it , it wont forget about you.


RETURN FROM MUSCLE BUILDING SUPPLEMENT ADVICE TO THE SUPPLEMENT ADVICE MAIN PAGE

MEET COACH SY

THE SFX TRAINING SYSTEM...COULD BE YOUR BODY'S WORSE NIGHTMARE



Protein Powders - Looking for high-quality protein supplements to pump up your body-building routine? Get 1 free bottle of either the Whey Protein Isolate Powder or the Muscle Advance Weight Gainer