Cant find what your looking for why not use our muscle building search engine.
Custom Search
BETA ALANINE WHAT IS IT AND WHAT DOES IT DO?
Beta Alanine is a naturally occurring, non-essential amino acid that promotes improved athletic performance. It is the limiting amino acid needed for the production of another amino acid, L-carnosine, an important intraocular buffer for muscle fibers.
Beta Alanine has been shown to increase the levels of intramuscular carnosine, leading to increased energy output, maximized muscular endurance and speeding up recovery, resulting in enhanced athletic performance. OK like with everything there's always a warning: This product may cause a transient tingling of the skin in some individuals. This may last up to an hour or so. This is more evident when taking this product on an empty stomach. If this does happen to you as it has happened to me,drink plenty of water and if too bad discontinue use.
USAGE
There are two ways in which to take this product, I have used both.
1. Take 1-2 grams 2-3 time per day with your favorite beverage. Use this format if your main focus is to use this product as a recovery aid.
2. Take 5 grams 30-40 minutes before training as part of your pre-training drink. Use this format if you are more focused on increased energy output.
MIXABILITY
I have found that this powder mixes better in a shaker rather than in a glass with a spoon.
THE PRICE FACTOR
This product is an excellent addition to any pre-workout drink. I would even go as far as to say that I have stopped buying pre-made pre-workout supplements and have started making my own using this product.
WHY? COST….dollar for dollar, pound for pound, I think its more cost effective. I bought a 500 gram tub for under 20 bucks which will last me about 8 weeks.
SYFIT TIP EXTRA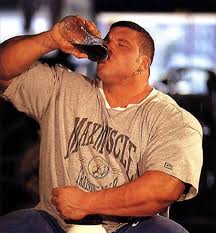 FACT: I have had some of my best workout using this stuff YEP I got the f**k**g tingles and didn't know where to scratch first, but soon got use to it to the point when I just feel like I was ready to have a session to beat all sessions.
HERE IS MY PRE WORKOUT DRINK
5 grams of Beta Alanine
5 grams of L glutamine
1 Zipfizz energy tube ( from Costco)
1 gram of Vitamin C
5 grams of BCAAs
PRODUCT RATING
I am happy to give this product a 4/5 and would use it again. Write your own review on this product


return from the beta alanine page to the muscle building supplement main page

HOME SWEET HOME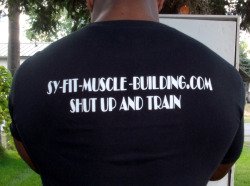 I WANT TO PUSH YOU TO YOUR MUSCLE BUILDING LIMITS AND THEN SOME...CLICK PICTURE