PACKAGE 5...8 WEEK WORKOUT PROGRAM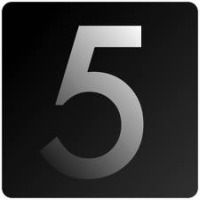 TERMS AND CONDITIONS
This Workout package will be designed to meet the needs of the individual with the information given at the consultation stage.
We also offer unlimited email support. We endeavor to reply to all emails within 24 hours, excluding public holidays when we will reply on the next working day.
This package is a one off fee. The fee of $100 is due at the time of purchase.
The 8 weeks will begin once we have sent out your workout program. We will send out all workout programs via email.
We will send you a email on week 7 to remind you that your package runs out at the end of the following week. You may upgrade to the membership packages at any time. No refund will be made if upgrading to a membership package before this package runs out.
We are sorry but no refund will be made after payment has been accepted.
While every effort is made to explain the safest way to workout, we do not take any responsibility for any injury sustained while training.
By clicking and making payment for this package you are agreeing to abide by the terms and conditions set out above.
After payment has been made please complete and submit the consultation form at the bottom of this page. Please allow up to 36 hours for us to assess your information so we can build your customized package
PACKAGE 5
8 WEEK WORKOUT PROGRAM
---
After making payment please complete and submit the consultation form below