PACKAGE 6... 1-2-1 LIVE WEBCAM Q&A/MOTIVATIONAL SESSIONS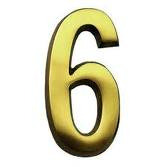 TERMS AND CONDITIONS
Each 1-2-1 webcam Q&A/Motivational session will last for 30 minutes and has to be booked in advance using our online booking service (click the link below to book a session). Bookings for this service will be on a first come first serve basis.
click here to book a live 1-2-1 webcam 30 minute session
To use this service you will need to download Skype which is free and easy to do. You will also need a webcam.
click here to downlowd skype, you can return to this page at any time
Once you have sent a booking request for this service we will email you back to confirm the time or to rearrange another appointment.
From time to time you may experience technical problems obtaining a live webcam feed, we will always endeavor to do our best to rectify any problems but sometimes these problems will be out of our control. If we cannot obtain a good quality feed we will arrange another appointment with you.
PACKAGE 6
1-2-1 LIVE WEBCAM Q&A/MOTIVATIONAL SESSIONS