28 DAY RAPID FAT LOSS FAQ PAGE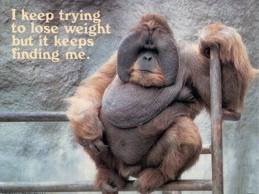 Q...I've never worked with an online coach, what can I expect?
A… I can't really speak for all other online trainers as there are some good trainers/coaches and then there are poor ones too. What I can do is tell you about my service. Being an online coach is not only a test of a skilled coach to get the best out of his/her client, but it is also a test of how much a client really wants to achieve the goal set before them.
Communication is key to building a good and lasting client/coach relationship I always try my up most to return emails in good time as there is nothing worse than asking a question and never getting an answer or even a response.
I have also tried to make the program as easy and straight forward for my clients to use by going the extra mile and providing things that I would expect if I were using the service.
I have provided a library of exercise demonstration videos for my clients to use. I remember a client once told me that she had used an online coach in the past who was only interested in taking her money every month and only going on his reputation . He would provide a daily workout, she would get the email in the morning and then spend the next hour goggling each and every exercise.
We save you time and even provide the link for you to arrive at the body part, then you just choose the exercise you want to watch and within 30 seconds you've watch that video.
Q…Sometimes it hard for me to get motivated to do anything when I get to the gym, how will you keep me motivated, after all that's what I'm paying you for.
A…Motivation or lack of it is one of the key reasons why clients stop attending the gym or completing their program. I am a firm believer that motivation and gym work go hand in hand. Results are a direct link to motivations.
At the consultation stage, I ask clients how motivated are they on reaching their goal, High.. Med…Low, this is a great indication of where a client is and what in my mind will help them to achieve their goal. I do send out daily quote and encourage my clients to read these throughout the day to help them to stay focus.
I have also created the SyFit Training Buddy which is a system where a client can book me to coach them via phone through their sessions. In the past clients have used this service to get them through their cardio sessions.
Q…What can I do after the 28 day program?
A…This will depend on what you want to achieve long term. There are a range of options such as the 16 or 26 week programs
Q…Can I use this system even if I don't wish to train at a gym?
A…At the consultation stage I ask you if you wish to complete this program in a gym or at home. The choice is yours to where you wish to complete the program. If you decide to train at home then I will tailor your program to suit. I can tailor a workout even if you have no home exercise equipment.